Knowledge Base > Sahifa > How to use Custom Sliders Feature ?
Custom Sliders allow you to add slides with custom image , title , caption and link .. so you can use it as a main slider on the homepage or on a single post/page.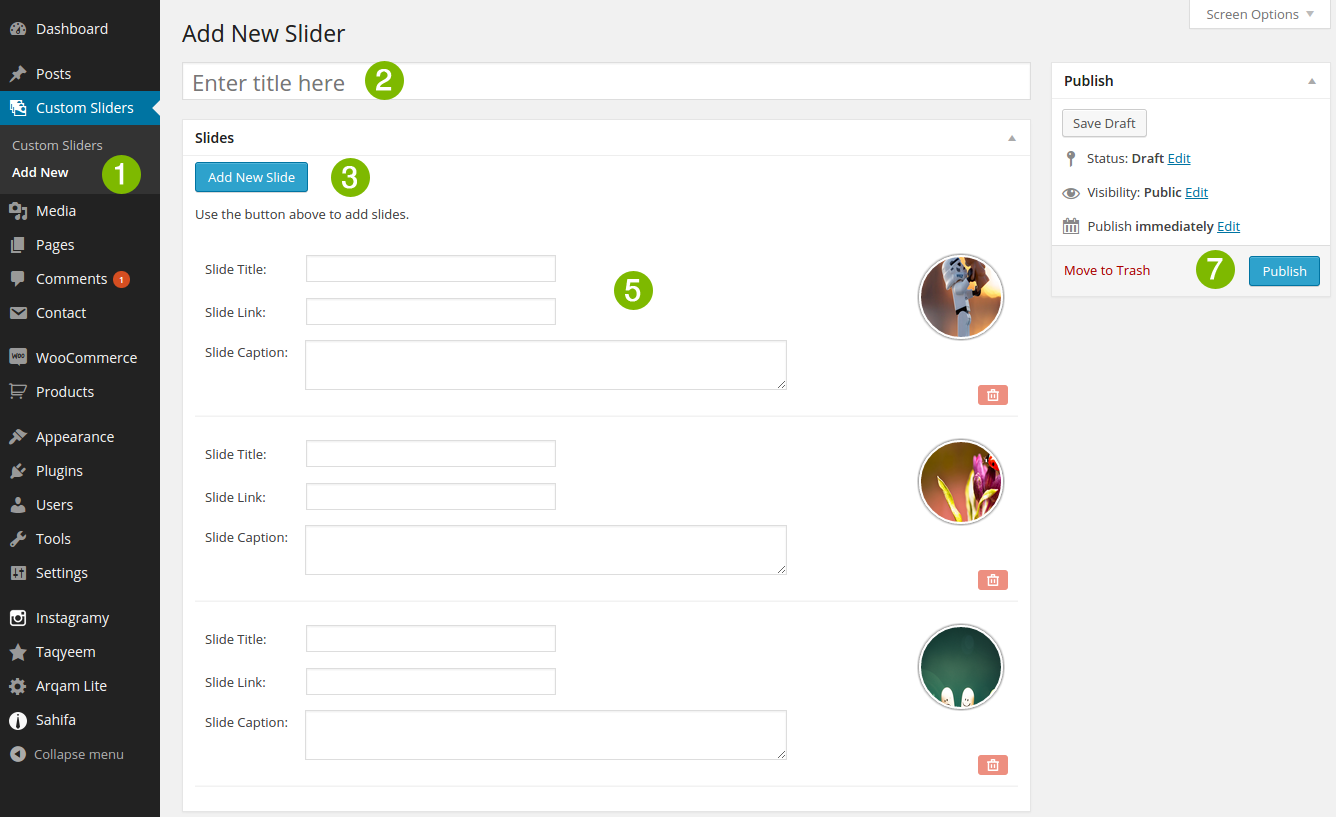 Navigate to Custom Sliders > Add New .
Add a title for the slider
use Add New Slide button to add a new slide
Choose the slide image from your existing images in the media library or upload a new one and click Use this image button
Enter your slide title , link and caption
use Add New Slide button again to add new slides
Once its all done, make sure you click the Publish / Update button.
Setting Custom Slider for Posts.

From the Post Head Options box in the post edit page .
set the Display option to Slider .
Choose the Slider you want from the Custom Slider dropdown menu .