Knowledge Base > General > Thumbnails sizes are irregular ?
In case you are migrating from another theme to any of our themes, most probably you will experience some differences in the thumbnails sizes, so you will need to run "
Regenerate Thumbnails
" plugin to regenerate thumbnails in the new sizes.
After installing the plugin, please check this screenshot to regenerate thumbnails sizes: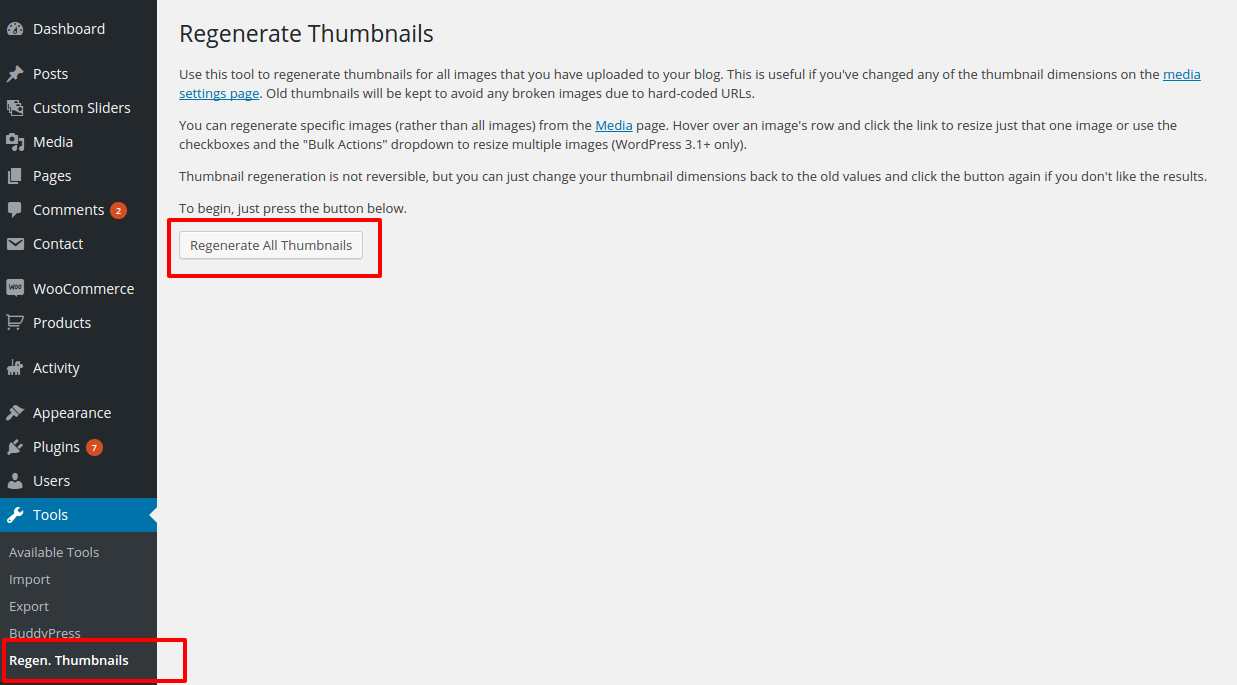 You can also check this alternative plugin.