Knowledge Base > Sahifa > How to create custom sidebars ?
The Sidebar Manager enables you to create a unique sidebar for specific posts, pages, archives and categories .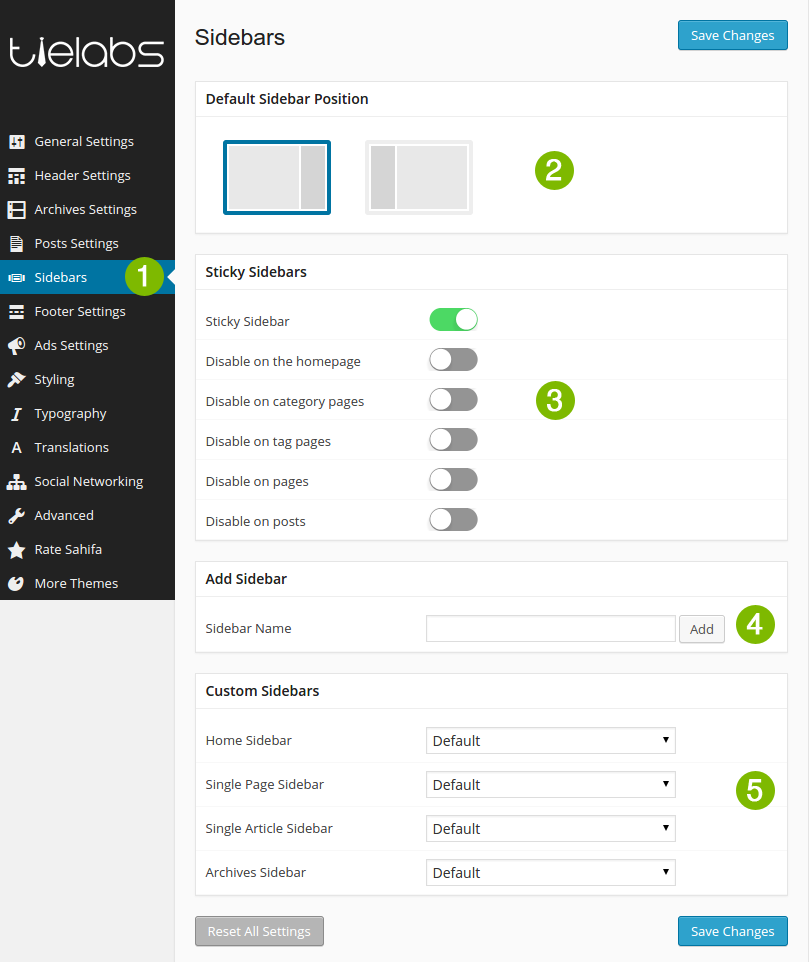 Navigate to Sahifa Settings page > Sidebars tab .
From the Sidebar Position box set the default sidebar position .
From the Sticky Sidebar box you can adjust sticky settings for sidebars.
From the Add Sidebar box type your sidebar name and click Add button.
From the Custom Sidebars box assign your Custom sidebar to Home , posts , pages or archives .
You can Set Custom Sidebars for Your Categories from category's edit page .. Go to Categories Page – edit the Category you want and choose your custom sidebar from Sahifa – Category Settings box .
Set Custom Sidebar for posts/pages .
From post edit page , Select your custom sidebar from the Sidebar Options box As shown in below screenshot