Knowledge Base > Taqyeem > How to add a review inside posts ?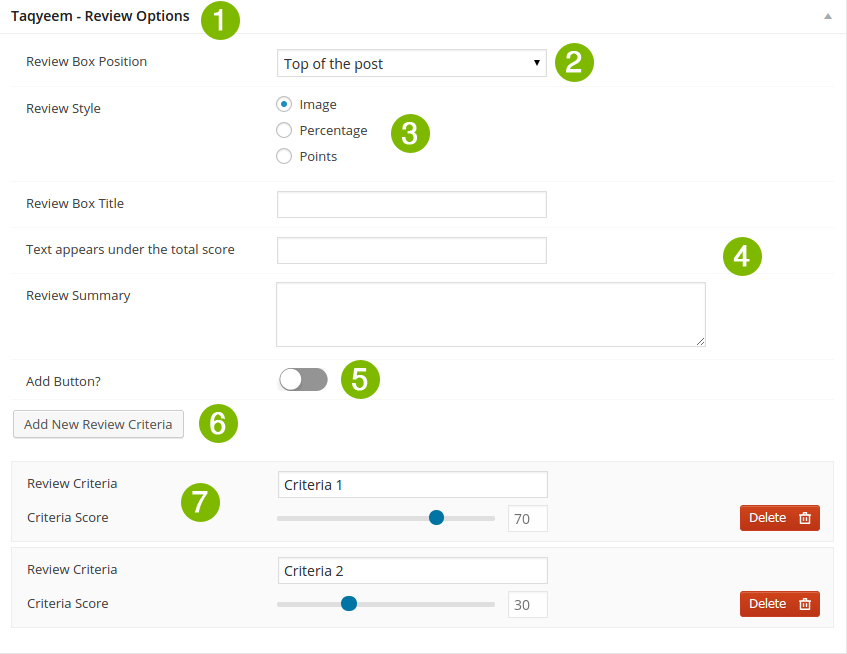 From the Taqyeem – Review options box in the post edit page .
Choose the Review Box Position
Choose the Review Style
Type your Review Title, Summary and Text appears under the total score.
Enable Add Button to check button settings.
Use Add New Review Criteria button to add a new Review Criteria
Enter the Review Criteria title and score
Use Add New Review Criteria again to add new Review Criterias
Once its all done, make sure you click the Publish / Update button.