At TieLabs, we always work on providing a top-notch customer support for our valued customers, in the past two years, we depended on bbPress -as a public forum- in our technical support platform, but with this rise in number of our products, clients and consequently support tickets, developing our support system came as a crucial need in order to maintain this rise and make the support better and faster.
Starting on 15 Nov 2015, we will launch our new support system, not only focusing on a better support but even faster by relying on using emails.
By using our new technical support system, you will not have to visit the support website to follow up with replies of your tickets and update them because you can now check your ticket and reply to it directly from your inbox.
Once you add a new support ticket to our support system, it will be redirected to our desk powered by HelpScout, which provides a lot of amazing features regarding organizing the tickets, notifying our team about them quickly and helping them in replying to your tickets effectively and fast.
So, starting on 15 Nov, you will not be able to add any new ticket in the current support forums, any old unresolved tickets will remain open until they got resolved, without the ability to add a new support ticket, besides that, users database for the current support systems will be transferred to the new one, so you will be able to use the new support systems without the need of re-registering your details again.
How does the new TieLabs support system work?
Adding a new support ticket to our new support system is very straightforward, simply follow these steps:
Login to our site, or register a new account if you don't have an account yet.
Go to "Open a new ticket" page as shown in this screenshot:

You can now select which of your items you need help with, or in case you want to add a new item, simply click on the red button "Verify More Purchases"
After selecting your item, a support form will appear, you need to enter all these details briefly and accurately, knowing that the Subject field supports Live Search in our new knowledge base engine.

I already have an account in the current support forum, will I need to re-register into the new system?
No, you don't have to re-register into our new support system, you can use the same old support forums details to log-in our new support system.
What's new in this support system?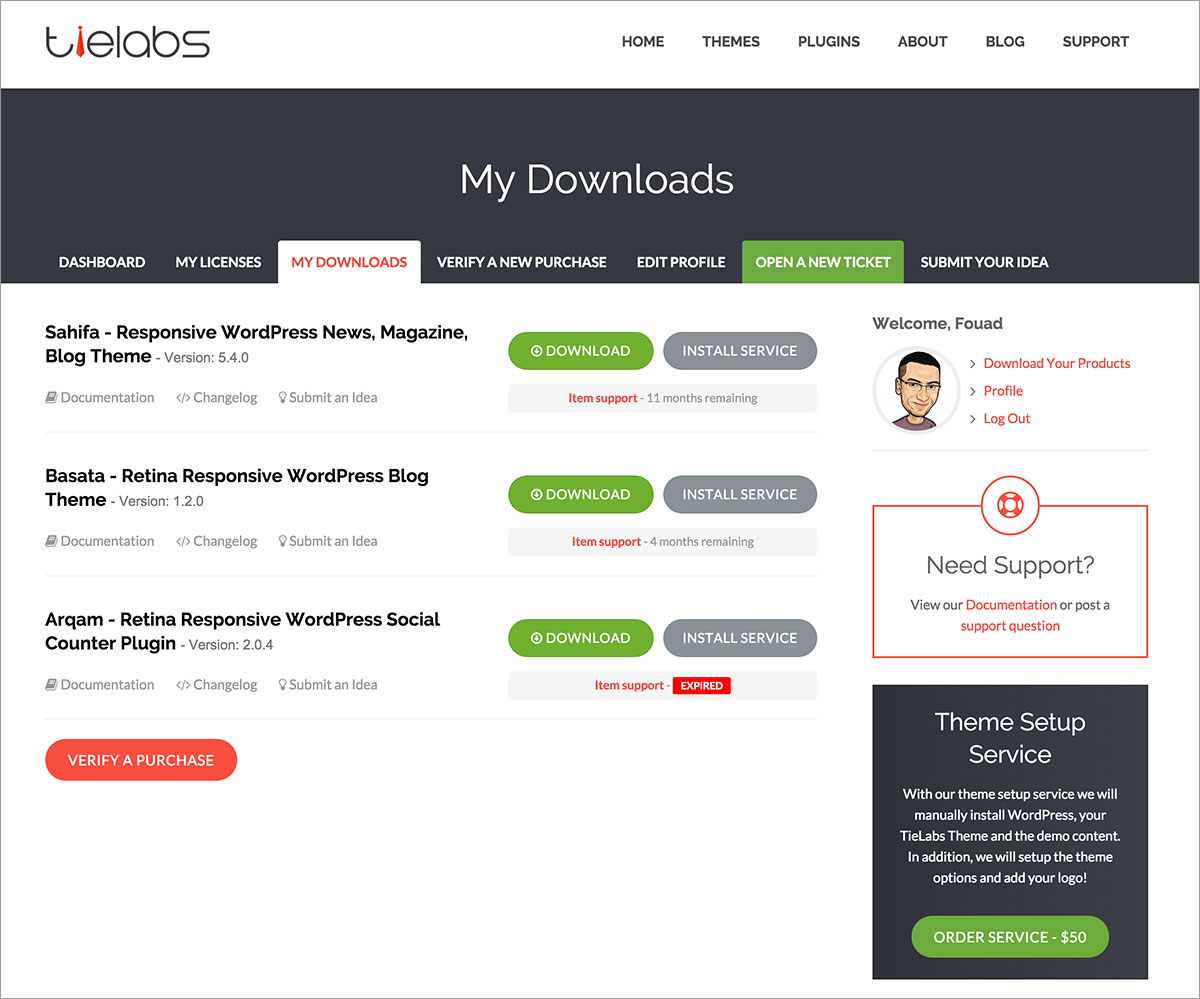 You will have access to all your purchases downloads, license keys, viewing the changelog files of every product and knowing how much time left in your support period.
New "Features Request" system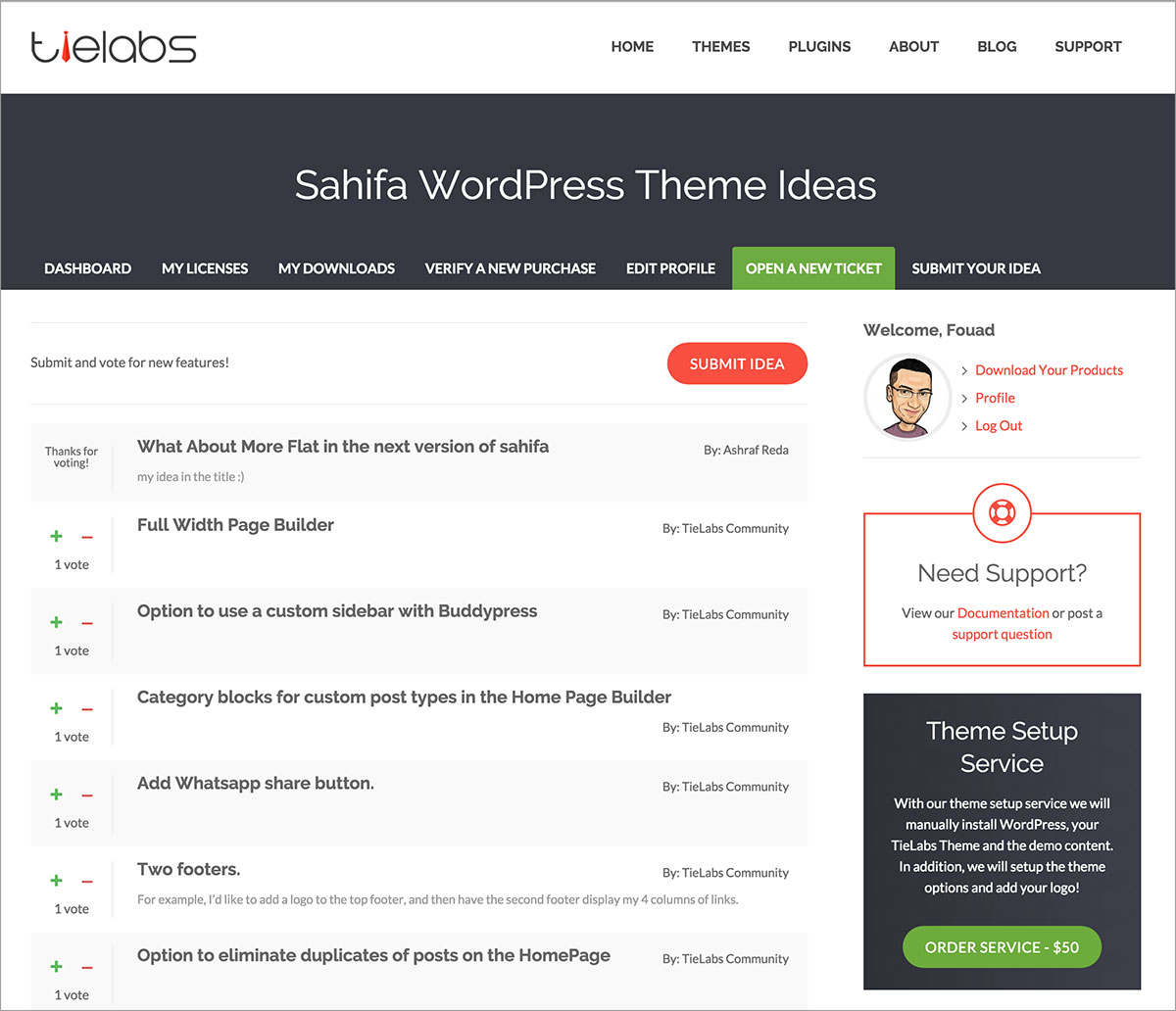 At TieLabs we always listen to our clients demands and suggestions, that's why we developed a new system to collect all these suggestions and features requests in one place, with an amazing voting feature allows you to give a "thumbs-up" for other clients ideas.
New "Knowledge Base"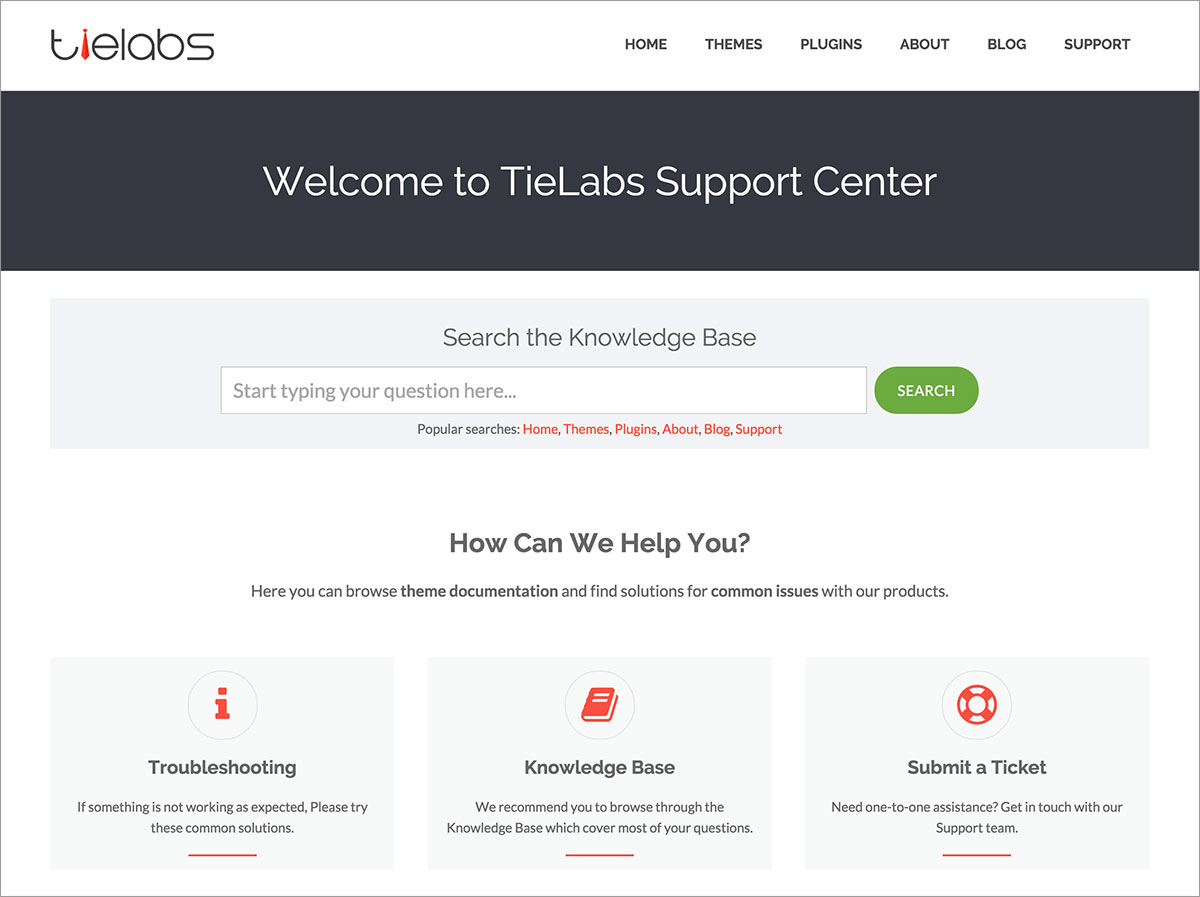 We organized all the resources you need to get started with our items in one place, you will find many of FAQs and some useful How-to questions in our new knowledge base with a live search feature allowing you to access the information you need easily.
If you have any questions, comments, or concerns, do not hesitate to let us know below in the comments!
Subscribe To Our Newsletter
[sibwp_form id=2]