Knowledge Base > Jarida > How to create custom sidebars in Jarida ?
The Sidebar Manager enables you to create a unique sidebar for specific posts, pages, archives and categories .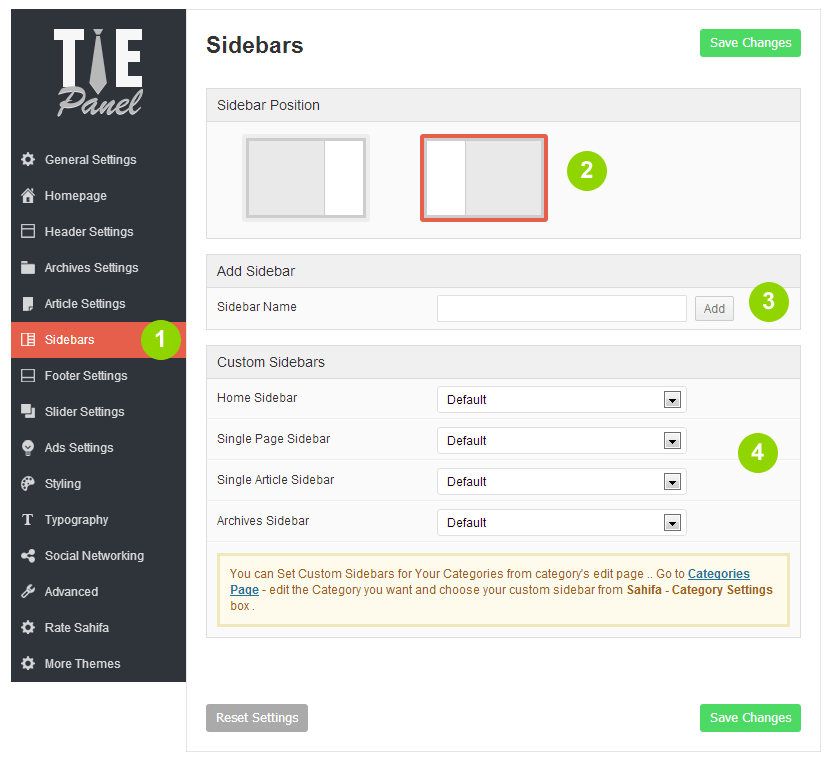 Navigate to Jarida Settings page > Sidebars tab .
From the Sidebar Position box set the default sidebar position .
From the Add Sidebar box type your sidebar name and click Add button.
From the Custom Sidebars box assign your Custom sidebar to Home , posts , pages or archives .
You can Set Custom Sidebars for Your Categories from category's edit page .. Go to Categories Page – edit the Category you want and choose your custom sidebar from Jarida – Category Settings box .
Set Custom Sidebar for posts/pages .
From post edit page , Select your custom sidebar from the Sidebar Options box As shown in below screenshot