Sahifa WordPress Theme just reached a new milestone (20,000 sales)!
Wow, this is an incredible news for us and all our clients.
Sahifa Theme is Our Most Popular WordPress Theme
We want to give a BIG thank you to all our clients and visitors for your continuous support, positive feedback and trust, not for Sahifa theme only, but also for your faith in TieLabs Themes and WordPress Plugins which helped us provide the best for the WordPress market.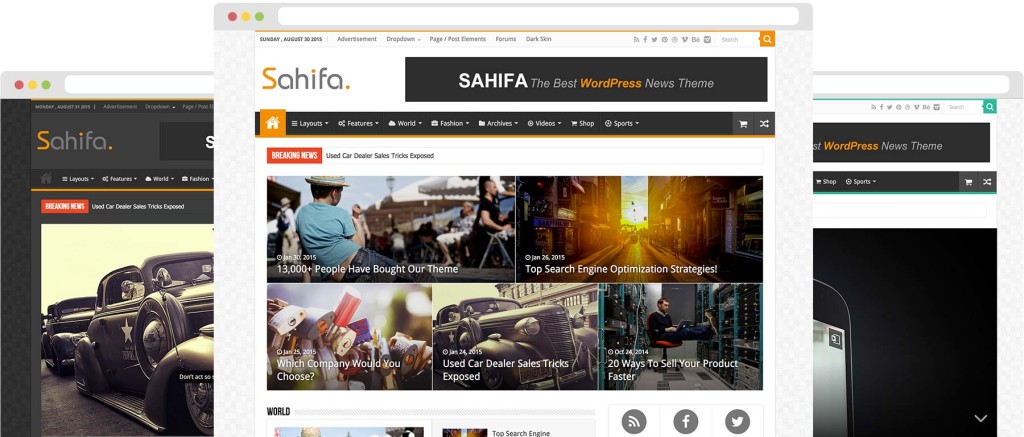 What's Coming?
We have a great news for you, we are working on a new major update (Version 6.0) which will be a huge step in our Sahifa theme journey. We'll add more features such as new Sliders, new Headers, new Footers and new blocks beside other great features and improvements which ultimately makes our theme more powerful.
We're also working on the functionality of new options that will be added to our Theme Panel. These new options allow you to easily customize or modify every part of your site without having any code skills. It also will empower your website with the best experience ever!
We're very proud of Sahifa theme
We're so proud of you too! Again, we want to thank you for your helpful feedback which helps us to continually working on the theme's options and features to provide our clients with an easily theme to manage and customize.
We're carefully listening to our clients, so if you have any ideas to share, please submit them here and we will do our best to implement all good ideas.
Finally, we appreciate hearing from our clients, so please share your experience with Sahifa theme in the comments below.
Thank you.
Subscribe To Our Newsletter
[sibwp_form id=2]